Jack Hagerty's Pennsylvania Crude
---
Jack built his Pennsylvania Crude from a kit by Model Aviation Fuels, Inc. Given the name, he painted it to look like a white rocket that had flown through a gusher.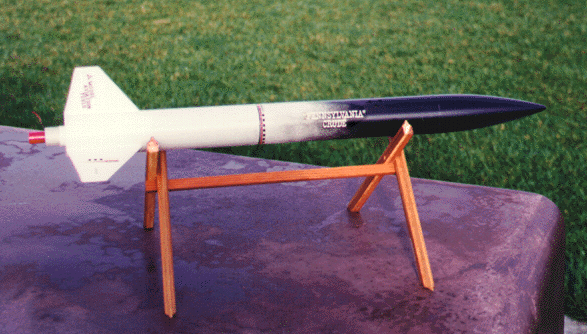 Pennsylvania Crude
Here, the rocket rests in the wooden prep cradle that Jack built for it.
And here's Jack on his way to the pad: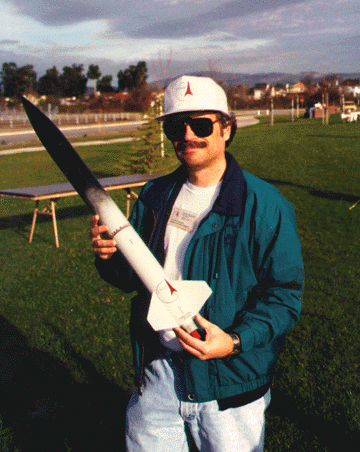 Jack and Pennsylvania Crude
The rocket contains a loud electronic squawker to aid in recovery. Note also the LUNAR logo decal.
---
| About LUNAR | Home | Calendar | Contacts | Gallery | Old Gallery | Member Pages | Events | Presentations & Docs | LUNAR'clips | Handbook | Space Place | Mailing Lists | Joining | Other Rocketry Pages | Site Map | Frames |
All content is the responsibility of LUNAR. If you have comments or suggestions regarding these web pages, please contact the

Copyright © 1992 - 2019 LUNAR