LUNAR on Evening Magazine
---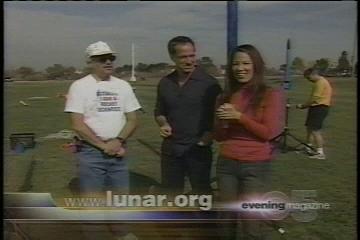 On November 7, 2002 LUNAR was the wrap segment for KPIX Channel 5's Evening Magazine. The wrap segment is the one that they keep coming back to after each of the other segments.
Mike and Malou learn about fun with rockets.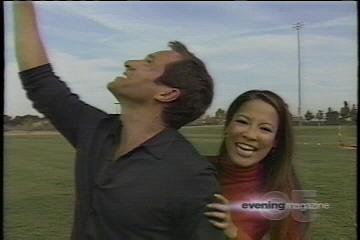 In this video clip, we show only the lunar segments to keep the size down.
---
| About LUNAR | Home | Calendar | Contacts | Gallery | Old Gallery | Member Pages | Events | Presentations & Docs | LUNAR'clips | Handbook | Space Place | Mailing Lists | Joining | Other Rocketry Pages | Site Map | Frames |
All content is the responsibility of LUNAR. If you have comments or suggestions regarding these web pages, please contact the

Copyright © 1992 - 2023 LUNAR