Jack Hagerty's Binder Designs Brutus
---
This big white rocket was built largely as an advertising vehicle for Jack's company, whose logo is on one side (not visible here). The Brutus was the four-finned predecessor to Binder Designs' current three-finned Excel kit.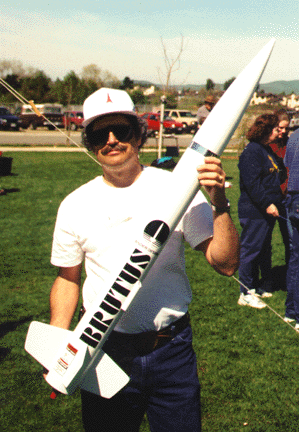 Jack with the Brutus
The first two flights, at our March launch, were on G40s, giving nice slow liftoffs for photography and video purposes.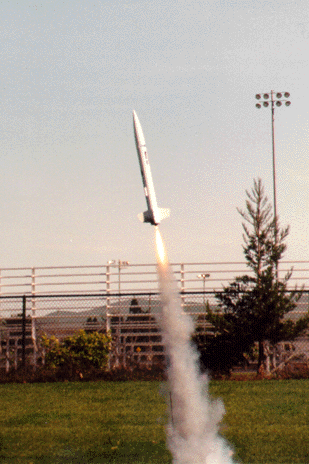 The Brutus lifts off on a G40
Both flights were captured on videotape. One of the videos is available on LUNAR's Video Gallery..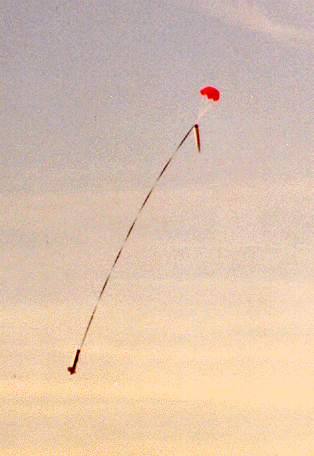 The Brutus descending on its chute
(Gee -- are you sure that shock cord is long enough, Jack...?)
---
| About LUNAR | Home | Calendar | Contacts | Gallery | Old Gallery | Member Pages | Events | Presentations & Docs | LUNAR'clips | Handbook | Space Place | Mailing Lists | Joining | Other Rocketry Pages | Site Map | Frames |
All content is the responsibility of LUNAR. If you have comments or suggestions regarding these web pages, please contact the

Copyright © 1992 - 2019 LUNAR