The Team America Challenge generated a lot of launches at LUNAR so I have put them all on their own page.
June 2003 Launch
The June launch was a little slow this year as it overlapped other launches and came just before the Livermore Rodeo. Photos by Bill Orvis.
Paul Krystosek and his daughter Anna were there with a pair of two stagers. Paul's was actually a three stage rocket but the wind was blowing and he figured he might not find it if he used all three. As it was, Anna's pink rocket came down 10 feet from the road.
Next, we had a very interesting rocket. Actually, I am using the term very loosely here as this thing looks like something you would find at goodwill. The lampshade rocket actually flew surprisingly well considering what it was. In fact, it was too fast for me at launch but I caught it in the air.
Another interesting flight was a nicely built Saturn-V. It arced over a little, but I caught it just after the ejection charge fired and just as it hit the ground. The command module on the far right is actually still in the air.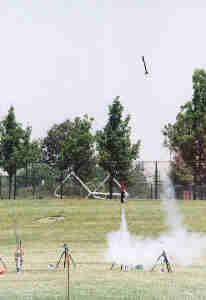 This last one was a drag race but I don't know whose they are.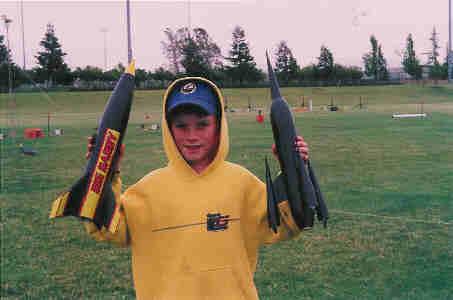 Jamie with his Fat Boy and Limiting Factor rockets. Very cool. September 6, 2003
3D photos by Bill Orvis. Over the summer, I found my Grandfather's 3D camera in a closet. I tried it out and it works. Rockets are just the thing for 3D pictures so time for some fun. These are side by side images so just stare at them until they fuse together into one.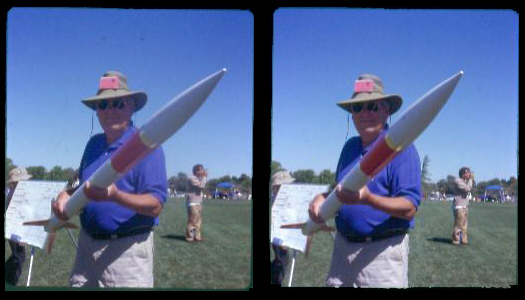 This first one is Paul Macke just after passing his level 1. Definitely a happy man.


Paul and his grandson make some pretty cool models.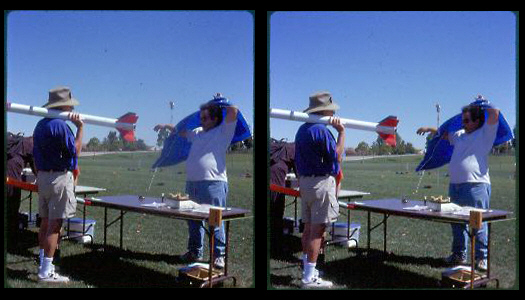 Paul chatting about his level 1 flight.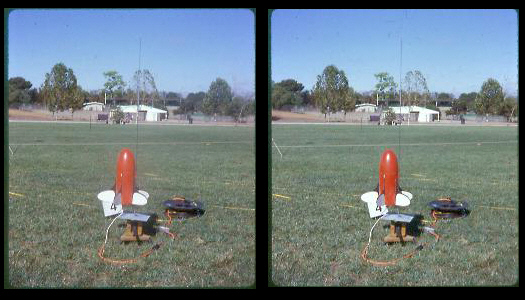 Here we have my NASA Stubby on the pad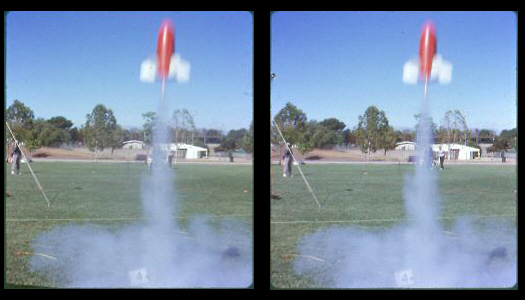 and in the air.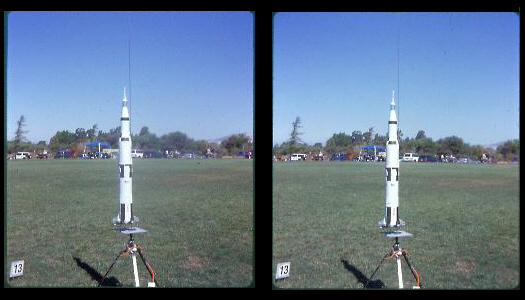 Here is my rebuilt Saturn V after its crash on Evening Magazine last spring.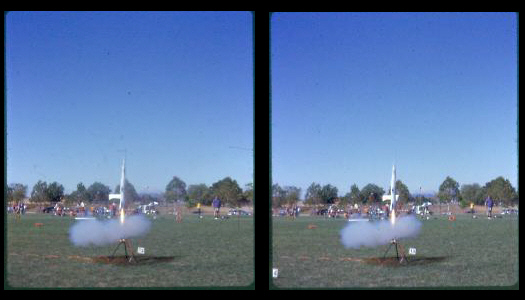 And away it goes. A perfect flight.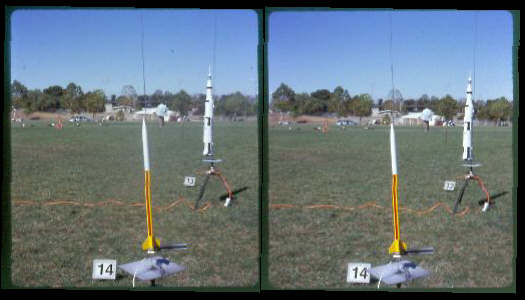 Saturn V and a friend.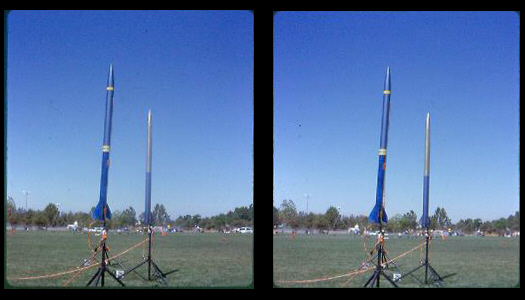 Dual Pinata rockets ready to go.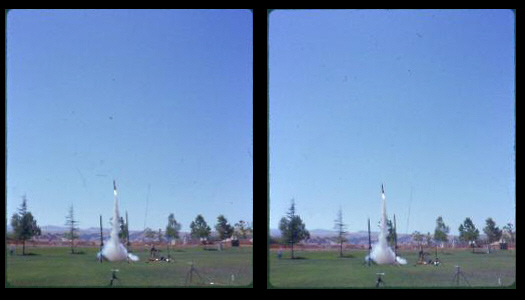 Well, one got off the pad. The other followed in a couple of seconds.


Something high powered heading for the sky.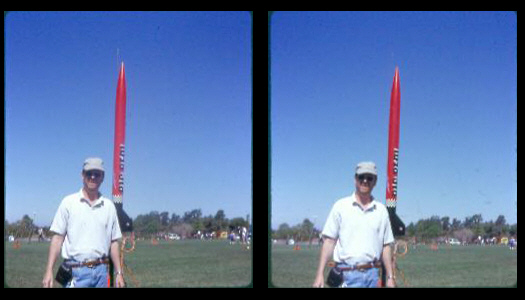 A beautiful red rocket just before it splatted next to the safety inspection tables.


Chris Burgess got some videos of three of the launches including the Pinata launch.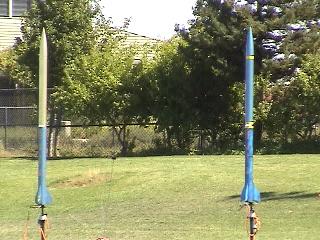 First is a video of Tony Cooper's pinata rockets (on H180 and H242 power). It also includes the kids who moved almost as fast as the rockets to get the candy.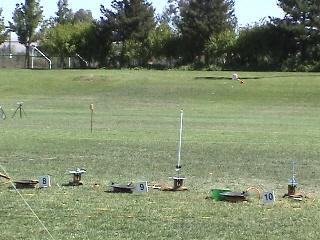 Next is a video of Jack Hagerty's Alway Backslider.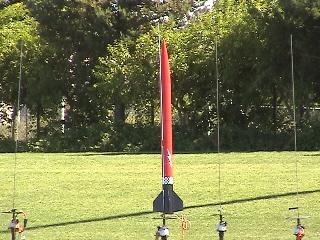 Last is a video of the Big Red scratch built on a H128 that had a less than perfect recovery. You can see that it had a 10 second delay (AeroTech medium), and was heading back down at a good speed when the delay charge burned out (right around the time that someone yelled incoming).